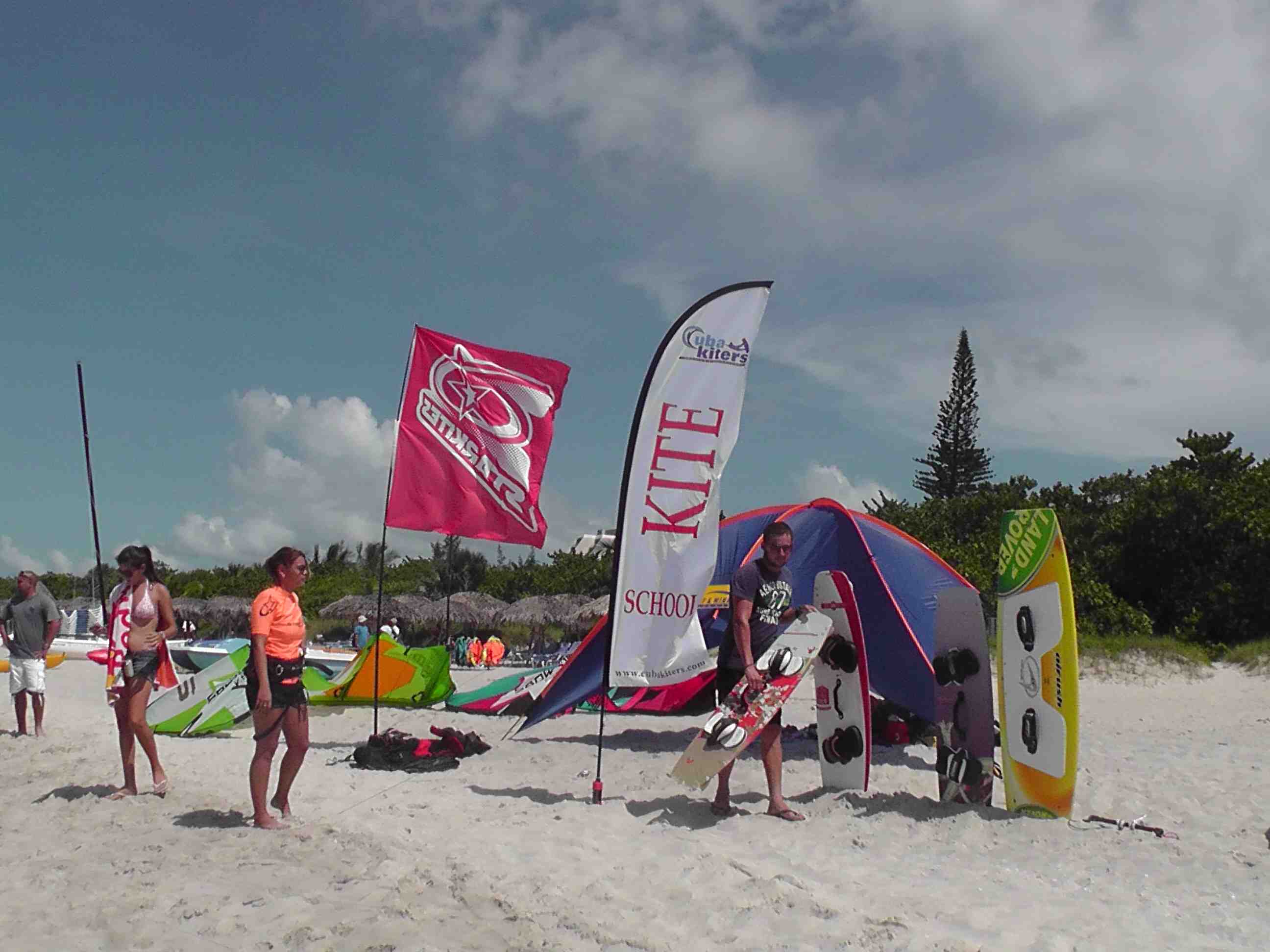 KITESURF IN CUBA
Follow us in Facebook : Cubakiters
or enter in our web site : www.cubakiters.com
Nobody better than us.....
Travelnet can book your hotel close to the kite beaches of Playa del Este (Havana) and Varadero. Our staff kitesurf as well so we can get you in touch with local kiters community ! Fun is granted !
DO YOU WANT LEARN KITESURF IN CUBA?? GO TO OUR NEW SCHOOL IN VARADERO!!! AND NOW WE HAVE ALSO STAND UP PADDLE!!!!
READ BELOW INFO ABOUT IT AND MAIL US.
Havana - Playas de L'este / Santa Maria.?Sandy white huge beaches at 20 min from the centre of the city. The wind is side on to the beach, coming from East. Sea usually with waves from 1 to 2-2,5 mt or more, depending by the strenth of the wind. Wind often present above 10-12 knts, best months october, november (watchout for hurricanes) and april but all the winter is normally windy. In Playa del Este you can easily reach the eastern part of the bay and come back with a 7 km beach-only down wind. Very safe and for everyone. Kites : 12-14 in Summer - 7-12 in the winter, depending from the weight of the surfer. Problems : in Summer lot of people on the beach.
Hotels we suggest in Playa del Este :
Hotel Atlantico (all incllusive) - Hotel Tropicoco (all inclusive) - Villa Los Pinos (Only Bed)
-Spots-
Freestyle :
Name - Las Brisas - a lagoon with outer reef, flat and low. Careful with reef bottom (1mt and less in low tide, 1,5 in high). Little beach but ok to launch.
Location - 25 km east from Havana in Varadero direction
Brisas del Mar Lagoon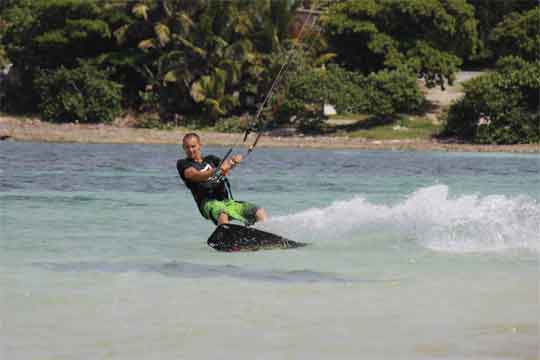 -------------
Wave - Freestyle
Name : Megano - a nice and large beach, depending from the wind conditions wave from 1 ot 4 mts. For beginner-medium wave kitesurfers
Wind direction : North-East
Location : 20 km east from Havana in Varadero direction
- Wave -
Name : Espigon - renamed from the havana's kiters "Little Hawaii" - Little beach close to Brisas spot. Little-Medium waves close to the beach and , with windy conditions, bigger and smouth waves on the outer reef at 1 kilometer from the coast. For beginner-medium wave kitesurfers.
Wind direction : North-East
Location : 24 km east from Havana in Varadero direction
You can find small rancho's along the beach for a good mojito and a quick fish based lunch.
Varadero: white huge beach about 25km long and 10km wide. White and soft sand,no corals or grass.Enough space to launch and land. Many Hotels beaches so do not launch directly in front of them where it is apcked the most .From the beach closed the Barcelo Marina Palace Hotel (the end of Varadero Peninsula) you can launch and kitesurf with noth-est wind and hit superb flat water sections on the next small island or you can enjoy 25 km downwind until the end of the Peninsula.
Where stay in Varadero - Our suggestions :
Hotel Karey besides the school

Hotel International - Hotel Barcelo Solymar - Blau Marina Varadero
The Keys in Cuba
The Keys or "Cayos" ( Cayo Coco, Cayo Guillermo, Cayo Santa Maria )

In the North-central part of the Island of Cuba it is plenty of Keys, with lagoons in low and flat water. The most known for our sport it is Cayo Guilermo. In the winter north-east winds blows between 15 and 25 knots and in the summer thermal winds reach easily 12-15 knots.
The most cheaper and indicated Hotel in Cayo Guillermo it is the Hotel Allegro Villa Cojimar. Click here to see prices and book your fantastic trip to Cuba !!!!
New Kite School in Varadero !!!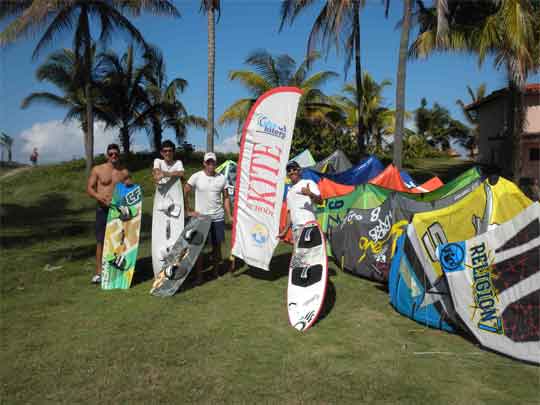 In colaboration with local expert Kiters a new and only Kite School in Cuba. Basic Course at lowest ever prices. Easy and safe place to start and enter in the Kite World.
Situated in the House nr. 12 of the Hotel Club Karey, it is in a very easy place to learn. Space and warm and low water are the best way to start this sport. It is for everybody. Catch your dream!!!
AND NOW WE ALSO HAVE A STAND UP PADDLE BOARD!!!! THE ONLY ONE IN CUBA!!! COME AND TRY IT...IT IS EASY AND FOR ALL !!!!
------------------------------------
Contact us to have all informations !!!!
contact: lpaciello@travelnetcuba.com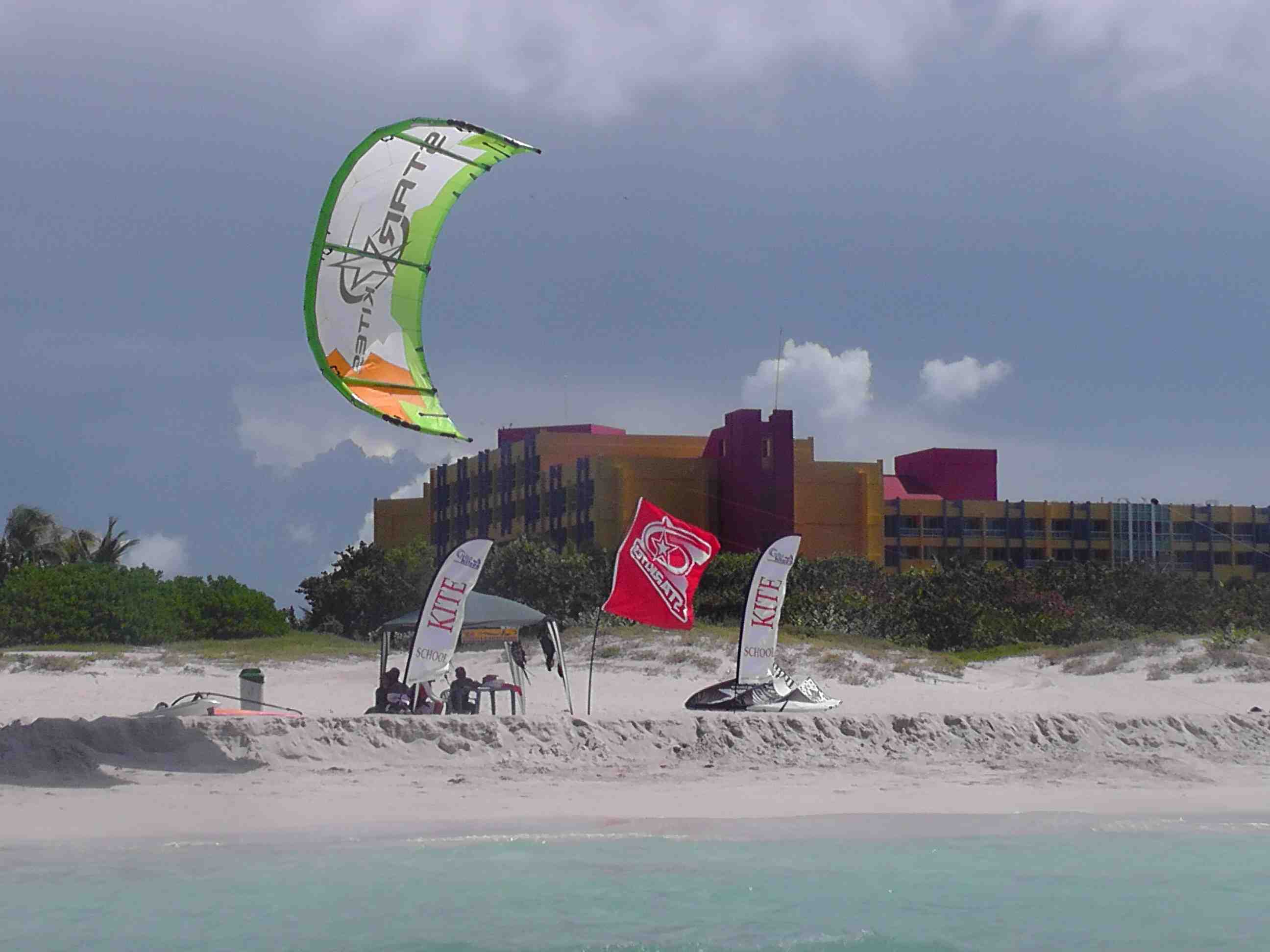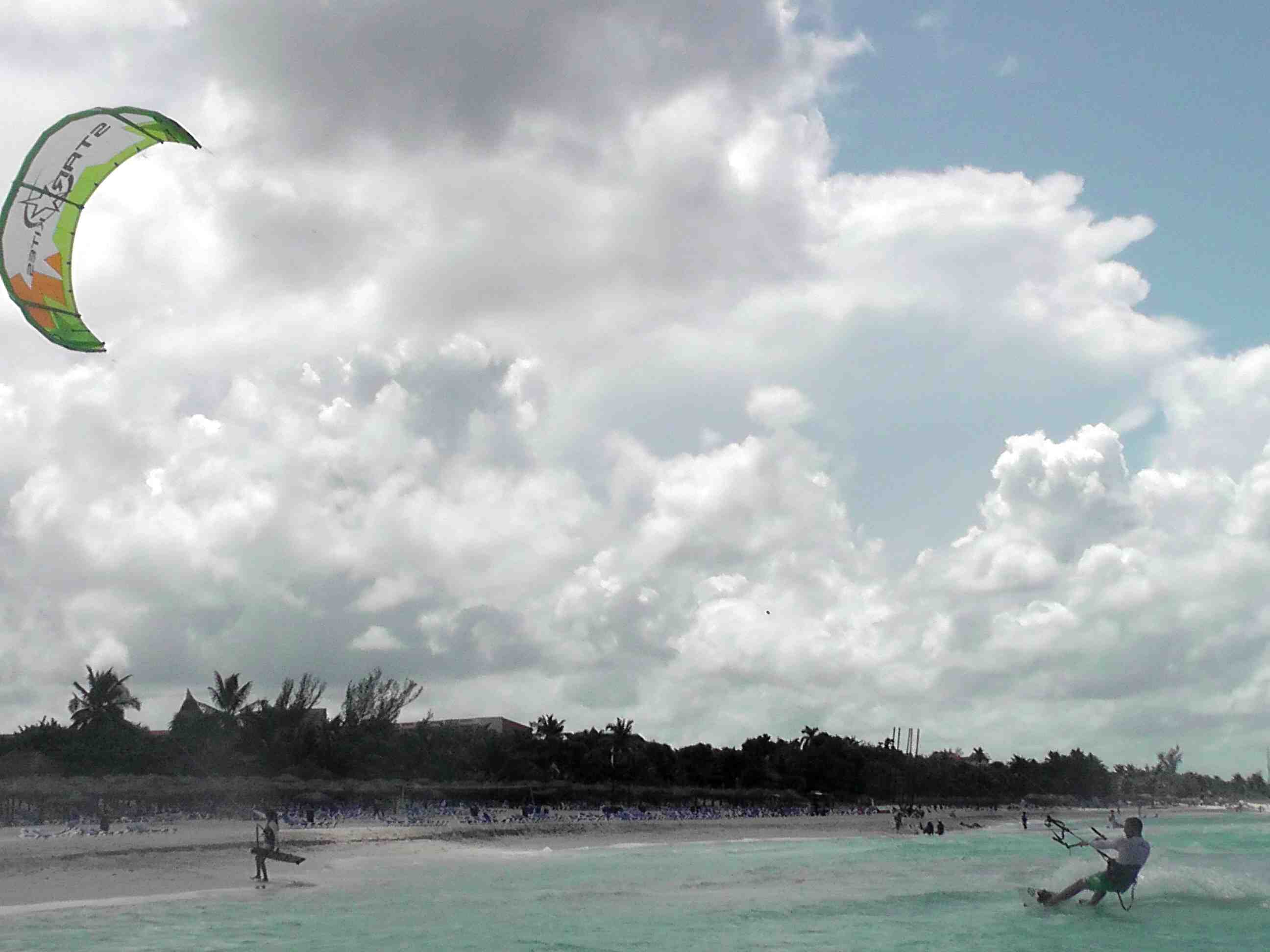 Instructors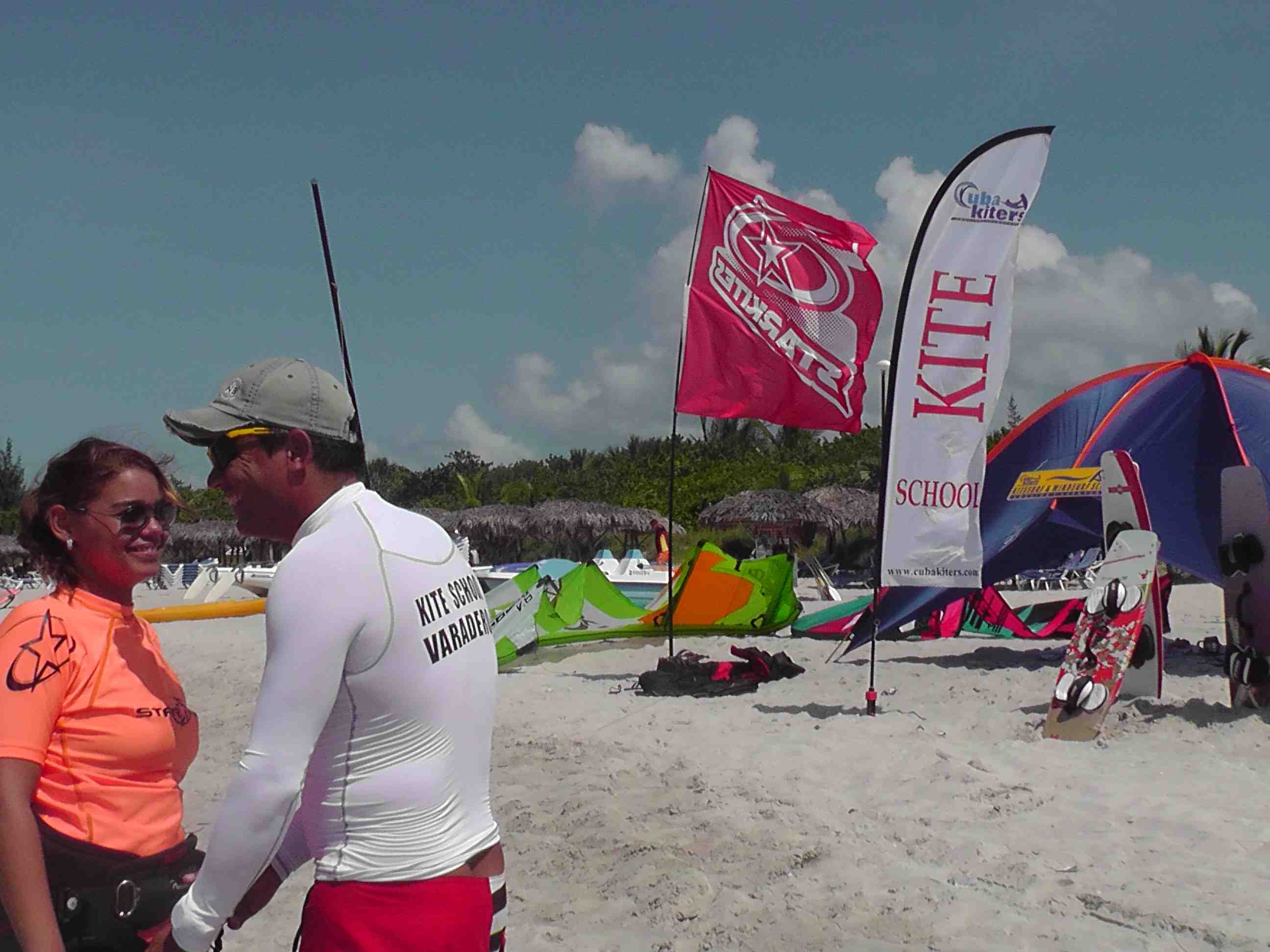 Norlem the founder of the school