Special Offers
Hotels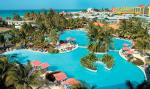 Arenas Blancas 4 star is located in the north coast of the province of Matanzas, right on the famous beach of Varadero, known for its fine sand and crystal-clear water. The Arenas Blancas is an All Inclusive resort made up of attractive buildings and gardens. Colorf...
See more
Room Superior
- Offer Summer valid from 08-12-2016 until 21-12-2016 - From 58 USD Book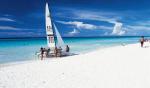 Barcelo Solymar is located on the whyte sandy beach of the Varadero Peninsula at 200 mt.from downown and 7 miles from the Marina, 328 standard rooms, 120 bungalows all with comfortable design, air conditioning, satellite tv,private bathroom with air drier , safety d...
See more
Room Bungalow
- Offer Summer valid from 08-12-2016 until 21-12-2016 - From 64 USD Book
Tours

Version: Standard
Route: Avana-Guamà-Cienfuegos -Trinidad -Santa Clara
Days of departure: All days

Version: Standard
Route: Havana-Cayo Santa Maria-Havana
Days of departure: All days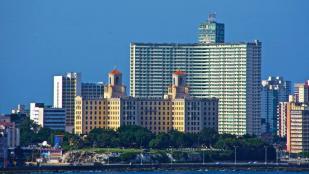 Version: Standard and Superior
Route: Havana-Vinales-Guama-Cienfuegos-Trinidad-Santa Clara-Cayo Santa Maria
Days of departure: All days