Hotels in Playa del Este
Habana del Este (Spanish for "Havana of the East" or Eastern Havana) is one of the municipalities forming the city of Havana. As its name indicates it is on the eastern side of the city, and includes the overspill towns of Camilo Cienfuegos and Alamar as well as the beach towns of Boca Ciega, Tarara, Santa María del Mar and Guanabo. The chain of beaches called the Eastern Beaches (Spanish: Playas del Este) extend for 15 miles along the north coast of Havana City province. The Eastern Beaches are (named from West to East): Tarará; El Mégano; Santa María del Mar; Boca Ciega; Guanabo; La Veneciana and Brisas del Mar. The Eastern Beaches are a very popular tourist spot with excellent natural conditions, though their facilities are very scarce and yet to be expanded.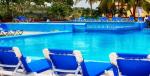 Ideal for vacationing with family or friends is located in the Santa Maria del Mar, just 20 minutes east of the capital. It has apartments with options for the family and especially for those who want to enjoy long stays with the required conditions. Among its att...
See more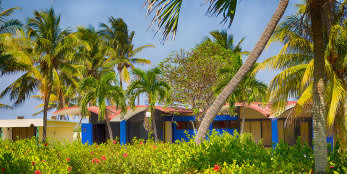 Days of sun, sea and breeze await just 15 km from the center of the city of Havana. Bacuranao is the perfect place to share in an informal setting. Its proximity to the historic center of the city allows tourists to enjoy this attractive tourist destination in the Ca...
See more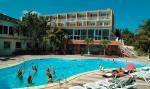 Travelnet suggest you the Hotel Atlantico . Situated directly on the best beach of Playa de the Este, at just 20 kms from the capital city Habana and about 40 kms from the international airport of Habana. Small and pleasant structure with a family taste, surrounded f...
See more