Combos
CUBA: TOURS TO DISCOVER HIS PEOPLE AND CULTURE
Cuba is a kaleidoscope of activity, imagery, smells, and sounds. Experience this unique island nation with one of our Guided Tours of Cuba.
"Follow the siren song of salsa " and you will experience the very soul of this passionate Caribbean isle . Every Tour of Cuba is a discovery of a new flavour.
Explore with our guided tours the UNESCO World Heritage sites of Old Havana and Trinidad with local Cuban experts.
During a Tour of Cuba you will smell the tobacco flavour in the air of Vinales and Pinar del rio plantations, the red earth the blue sky and the green of the fields will fill your eyes.
Meet with local artists and musicians in the colonial city of Cienfuegos.
Witness Cuba's shifting cultural and economic landscape on visits to schools, churches, art studios, and privately owned restaurants.
Leave Havana and head to Cienfuegos, a port city with architecture that reflects its French colonial roots.
Explore the streets of Santiago the Cuba and his Sanctuary and Fortress.
Explore with wonder and joy in the streets of the island, a tour of Cuba is a tour of passion for life.

Version: Standard
Route: Havana- Cayo Largo - Havana
Days of departure: All days
Version: Standard
Route: Havana-Cayo Santa Maria-Havana
Days of departure: All days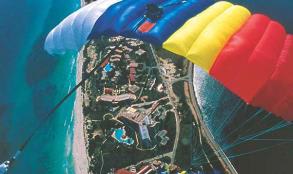 Route: - Transfer from the airport to Havana City - 3 nights in Havana in BnB - Excursion city tour Havana - Excursion Vinales and Pinar del Rio - Transfer to Varadero - 4 night all inclusive to Varadero beach hotel - Transfer from Varadero to Havana Airport Request to modify the combined tour at your choice: sales@travelnetcuba.com
Days of departure: All days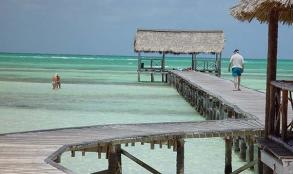 Route: - Transfer from the airport to Havana city - 3 nights in Habana in BnB - Excursion city tour Havana - Excursion Vinales and Pinar del Rio - Private Road Transfer to Cayo Guillermo - 4 night all inclusive to Cayo Guillermo beach hotel - Private departure transfer from Cayo Guillermo to Havana Airport or Havana City Ask to modify the combined tour of your choice -- it is possible to request the transfer Havana Cayo Guillermo by plane: sales@travelnetcuba.com
Days of departure: All days