Hotels in Playa Guardalavaca
Guardalavaca Holguin Cuba is found on the eastern side of eastern side of Cuba's main island, and largely because of the Holguin Beach resorts, tourism in the Holguin Province is on the rise. Though Varadero Beach on the north coast of Cuba is a more established beach destination, the stunning natural beauty found in and around Holguin makes it very much worth the trip out. In 1492, Christopher Columbus himself was known to label the Holguin coast as the most beautiful land he had ever seen, which should give you an idea of how picturesque it can be. The city of Holguin Cuba is almost 500 miles southeast of Havana, and though it won't make many people's lists for most beautiful Cuban cities, it offers a satisfactory range of interests, including the Loma de la Cruz vantage point, which is certainly one of the top Holguin attractions.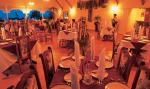 The Hotel Club Amigo Atlantico Guardalavaca is located directly on the beautiful sandy beach of Guardalavaca and 62 km from Holguin´s international airport. This hotel offers good-value accommodations, as well as a variety of entertainment activities to choose fr...
See more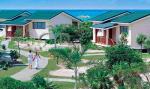 Cayo Saetia is an island located in the Nipe Bay, in the North coast of Cuba, it belongs to the Mayarí municipality in the oriental province of Holguín. For its natural securities this area has been incorporate to the National System of Protected Areas of Cuba ...
See more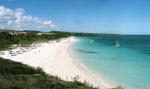 The resort is located in the east of Cuba, on the seafront next to the fine white sandy beach of Playa Pesquero and is surrounded by luscious tropical vegetation and green hills . 480 comfortable rooms all with terrace or balcony , air conditioning, satellite tv , m...
See more
Brisas Guardalavaca Hotel is located at Guardalavaca beach; north the eastern part of the country, in Holguin province, in perfect surroundings at the finest white sands and clear blue waters beaches. It is an all- inclusive four-star resort, ideal for family vacatio...
See more